All the time, people are advised to perform different  physical exercises with the hope of losing weight, maintaining a healthy posture, building strong muscles, and keeping diseases at bay. With this mind, people frequent  gymnastic clubs with the hope of ensuring a life free from diseases.
Yet, reports have spread among people, particularly young ones, encouraging them to resort to yoga as a means to ensure days free from diseases. There have been contradicting reports about yoga with questions risen on whether it complies with religious and physical aspirations. Yet, some reports indicate that yoga as exercise is a physical activity consisting mainly of postures, often connected by flowing sequences, sometimes accompanied by breathing exercises, and frequently ending with relaxation lying down or meditation. Academics have given yoga as exercise a variety of names, including modern postural yoga and transnational anglophone yoga.
Reference define yoga as: "Yoga originated in ancient India as a form of religious practice that later went on to become its own theological school. It is considered to be one of the six major orthodox schools of Hinduism. Yoga as a Hindu theological school is seen as a form of mysticism, but it has the same goals as any school or tradition in Hinduism. Yogis, or yoga practitioners, aim to obtain moksha or liberation from the suffering of samsara, the cycle of birth, death and rebirth that is at the center of Hinduism."
Yet, how valid is this argument? It is surprising that what is really being disseminated about yoga is that it is not merely a physical exercise. It is rather a spiritual practice or rather a form of exercise, specifically stretching and deep breathing to relieve anxiety and stress. It's good for the body. It's great at calming the mind.
That doesn't sound dangerous, yet the problem is that yoga is an Eastern pagan spirituality and that it is an open door to alternate spiritualities. If one authentically practices yoga, one is by default practising Hindu spirituality and honoring false gods and goddesses.
Actually yoga could open individuals to Satan because it includes "emptying yourself" with yoga. The purpose of such meditations is to empty oneself. So Satan takes advantage and  invades the empty vacuum of one's soul and possess it. That is why people serve Satan without ever knowing it or deciding to, but no one can be a child of Lord Jesus without making a decision to surrender to Him. Consequently, it is important to beware of systems of spirituality which tell one to empty oneself because one will end up filled with something one probably do not want.
Be filled with the Holy Spirit, "May the God of hope fill you with all joy and peace in believing, so that by the power of the Holy Spirit you may abound in hope." (Romans 15:13)
The Holy Bible says, "Now the Lord is the Spirit, and where the Spirit of the Lord is, there is freedom." (2 Corinthians 3:17)
Images, Video or Audio
Images
Images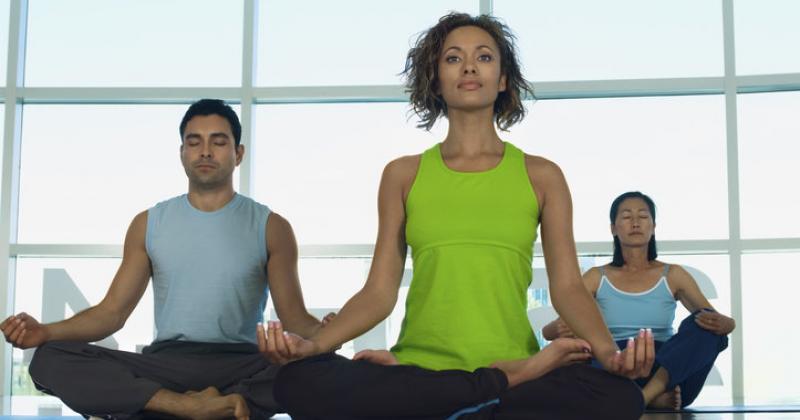 Source
By Munir Bayouk/ en.abouna.org