In an article posted by Andrea Tornielli, Grand Imam of Al-Azhar Professor Ahmad Muhammad Al-Tayeb referred to the Encyclical "Fratelli tutti" published a year ago saying that "it is definitely of huge importance, especially in this time, for both Muslims and non-Muslims."
The highlight of his statement is that he said that this "encyclical is useful for Muslims and at the same time for others because it says that we are all brothers."
He added that "the encyclical goes in the same direction - that of dialogue and coexistence among men" and is, in short, "an appeal to apply the moral principles of religions to create a true fraternity where there is no room for discrimination on the basis of differences of religion, confession, race, gender, or other forms of intolerance."
Actually this encyclical serves as an address to all humanity. It is valid all the time and in every place while it draws broad lines for life based on equality, cooperation, and brotherhood as exposing a means leading to prosperous societies based on brotherhood and leading to peace according to words of Lord Jesus Christ  Who said, "Then Jesus said to him, "Put your sword back into its place. For all who take the sword will perish by the sword." (Matthew 26:52)
This encyclical addresses all men and women of good will, who populate the earth inclusively, with the hope of reaching to each and every one with them with the aim of conveying a message of "fraternity and social friendship". It also focuses on issues of justice and consolidates the teachings on solidarity and respect for the Earth's resources.
It is important to underline the fact that this encyclical indicates to the world a style to be followed for the future. Furthermore, it gives the Church and people of goodwill the responsibility for working hand-in-hand to build a bright future based on brotherhood.
The Pope message to attain fraternity and social friendship was manifested in all his trips and was explicitly vivid in the "Document on Human Fraternity for World Peace and Living Together" signed on February 4,  2019 in Abu Dhabi.
As it is important  to facilitate to the world population access to this encyclical so as to be able it to grasp the invaluable ideas expressed in it, as well as to consider it as a basis for creating societies that promote fraternity and social friendship and well-being, it is also incumbent on world peace organizations including the United Nations to include this encyclical in their charters with the hope on entrenching brotherhood among people of various creeds, faiths, colors, and affiliations so as to follow the path of fraternity which is root-cause for social prosperity and progress.
It is extremely exigent to precipitately have the United Nations and other international organizations endorse this encyclical as part of their charters so as to present it to the world population by serving as a sign of divine message designed to promote brotherly love,  assign a day annually to mark this encyclical and to disseminate its noble ideas, as well as  value its importance in alleviating the prevailing disasters that wreak havoc in various parts of the world.
Images, Video or Audio
Images
Images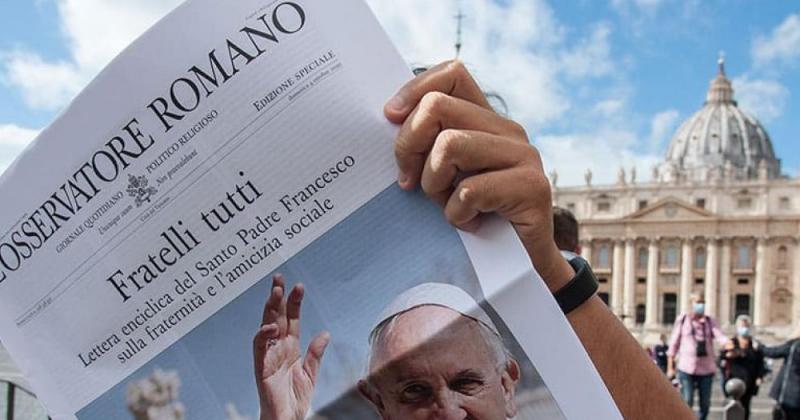 Source
Munir Bayouk/ en.abouna.org