At last a voice calling for the establishment of peace in the Middle East and worldwide has been "reverberating"  and covering large swathes of territory, including Iraq and Saudi Arabia among others, while reaching up to thousands of listeners.
It is the Voice of Peace which has been broadcasting from a tiny studio in Qaraqosh, northern Iraq, with listeners of every kind--namely Muslims, Christians and those of no faith at all--who tune into this radio station which is vastly different from what one normally hears on Middle Eastern airwaves. It is not just for Christians as the majority of listeners are non-Christians.
This radio is unique and nonpareil. It is unequal as it is different from all radio stations, based on the fact that it refrains from addressing politics, global conflicts, weather conditions, finances or other affairs. This radio station tell stories about the Church, Christianity and Christian life, as well as spreads the message of love, peace, and harmony  in accordance with the divine message of the  Holy Bible.
When tuning in to various radio stations, one realizes that almost all stations carry similar contents, yet an earnest call for peace is missing in such stations all the time. The message conveyed by the Voice of Peace will never be wasted as it sows the seeds of peace in the region. These seeds will germinate one day, and hopefully soon, to produce fruits characterized by mutual love among the components of the region, peace, including equality, and common living.
The world peoples are tired with bloodshed and acts of violence which contradict the sublime divine teachings. Peace is the track leading to the Almighty Lord Who in return overwhelms humanity with the missing grace for a noble living and suffices people by bearing good fruit.
The calls for the attainment of global and regional have never ceased. His Holiness Pope Francis has repeatedly prayed for peace in Ukraine, called for de-escalation of war, reiterated his appeal for peace, and called on the international community to step back from confrontational rhetoric. Actually it is time that "they must turn from evil and do good; they must seek peace and pursue it.  (1 Peter: 3: 11)
As "The Voice of Peace" is viewed as one of the leading stations worldwide despite its limited resources, as it disseminates what the oppressed and suffering people earnestly need, namely peace.
With peace, people can turn to dedicating efforts to building societies, increasing agricultural and industrial products, as well establishing models that enshrine people in an environment of security, satiety, and progress.
It is important in this regard that all world leaders and international organizations strive for the attainment of global peace because "blessed are the peacemakers, for they will be called children of God. (Matthew 5:9)
Images, Video or Audio
Images
Images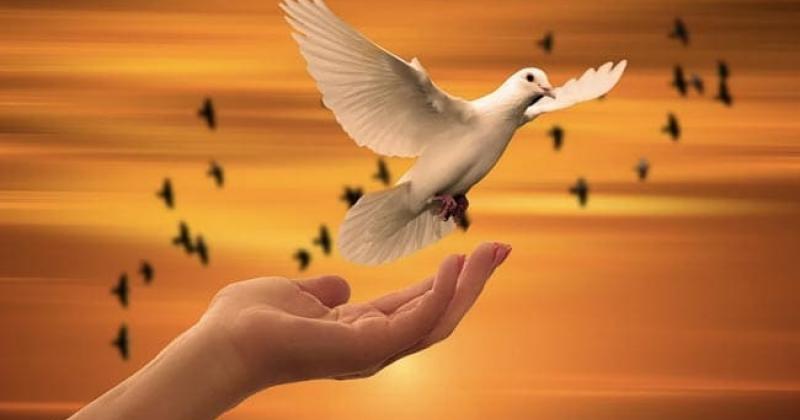 Source
By Munir Bayouk/ en.abouna.org