Divine miracles never stop. It is an endless trip in the field of recovery effected by divine mercy.
This is a real-life story of youngster Peter Srsich from Colorado who had lung cancer, an advanced stage Hodgkin lymphoma that was pressing on his heart. It was so big that doctors couldn't anesthesia him, because there was a risk he wouldn't wake up again, so they couldn't even extract for a biopsy.

Further reports indicate that multiple chemotherapy had led 19-year-old Peter to depression. He battled that disease and was convinced he could be cured if he would simply go to the Vatican.
The wish to visit the Vatican came true when he arrived in front of the Pontificate, thanks to a trip organized by the "Make A Wish International Foundation", which made it a reality for the sick child to meet with Pope Benedict XVI.
Peter, who was accompanied with his parents Tom and Laura, and his brother Johnny, stood before Pope Benedict explaining everything in a few words and asking for a blessing. Pope Benedict XVI blessed him, placing his right hand on his chest, where the tumor was without Peter telling him where it was.
From that very moment, the child underwent a phase of steady recuperation, whereby following Pope Benedict XVI's prayer and after receiving the Eucharist he was completely healed.
His miraculous healing is a manifestation that the divine power never fails those who earnestly seek Lord Jesus' mercy and those who have strong faith that this omnipotent power fulfills the need of the ill or rather the terminally ill.
Peter attended the university and is now a priest effective May 15, 2021. He thus dedicated his life to serving the Lord and to reveal to others the infinite and ineffable mercy of the Lord.
It is due time to praise Lord Jesus for His ineffable love and mercy. It is also important to state that divine miracles have been taking place over the past centuries and up to this moment to those who have absolute trust in the power of the Lord that fulfills their needs.
Praise the Lord… may His glorious power heal all those who seek His mercy.
It is important in this regard to recall this Biblical Verse, "He Himself took (in order to carry away) our weaknesses and infirmities and bore away our diseases." (Matthew 8:1
Images, Video or Audio
Images
Images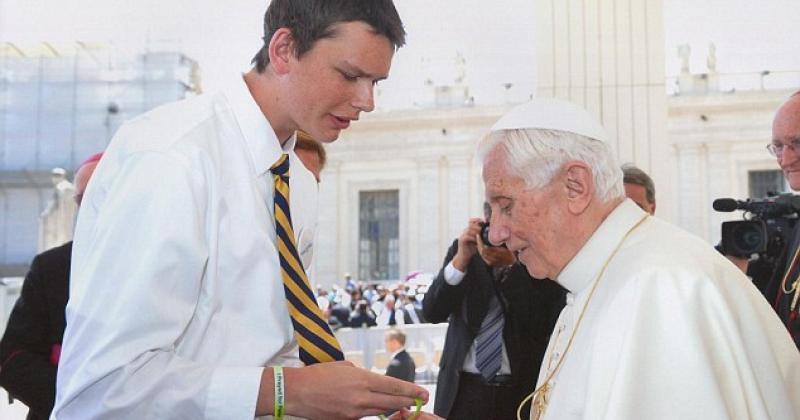 Source
By Munir Bayouk/ en.abouna.org