Nowadays everywhere one goes, one feels that worry and concern are being mapped out on the faces of people, with questions floating in the air, "Will there be nuclear wars? "What fate awaits us? and "What is the future of humanity?
With the outbreak of the Russian-Ukrainian conflict political, analyses posted  on various media outlets have been rampant about the prospects of the eruption of  a nuclear war that would bring humanity on its knees and  destroy all signs of progress.
Education and scientific achievements, that have over the past years been used to serve humanity in every fields of life, have been manipulated and veered towards the production of weapons of mass destruction rather being used as a tool for attaining the prosperity and progress of humanity.
Since the end of World War II, the victorious countries have acquired nuclear weapons and kept them in order to preempt any attack orchestrated by other powerful countries, to maintain military supremacy, and to minimize any threats that might endanger their stability. Yet, the threat of resorting to such destructive weapons has never ceased. It rather escalated with several countries dedicating their efforts and resources to acquire such weapons which pose a threat to life.
His Holiness Pope Francis had repeatedly warned against the eruption of wars with particular reference to nuclear wars. At the conclusion of the Eucharistic celebration for the canonization of Bishop Giovanni Battista Scalabrini and Artemide Zatti on Sunday, October 9, 2022, the Pope recalled the beginning of the Second Vatican Council 60 years ago and stressed that "we should not forget the danger of nuclear war that menaced the world right at that time." He asked, "Why don't we learn from history even at that moment, there were conflicts and huge tensions, but the way of peace was chosen?"
He had  earlier appealed for all nations to work toward a world free from nuclear weapons. Stating that the nuclear weapons strike large numbers of people in a short space of time and provoke long-lasting damage to the environment, he called for working with determination to promote the conditions necessary to maintain a world without nuclear arms and stated that the use of atomic energy for purposes of war is a crime.
Pope Francis wouldn't have made such a remark on nuclear weapons had he not felt an exigent urge to do whatever possible to make a preemptive warning against the resort to such mass destructive weapons that obliterate humanity and wreak havoc on every part of the world. The Catholic Church has a clear position on nuclear weapons, while bearing in mind that this is the optimum time to heed the calls of the Pope by diverting attention to the reinstatement of world peace based on justice, cooperation's, and constructive dialogue.
On the other hand, speaking at a reception hosted by the embassy of the Republic of Korea in Rome for the occasion of the National Foundation Day on Saturday, October 8, 2022, Secretary for Relations with States and the International Organizations Archbishop Paul Richard Gallagher reaffirmed that wars do not solve problems, which are always best addressed through diplomacy.
Referring to the current geopolitical situation marked by the war in Ukraine and other armed conflicts threatening world peace, he stressed that war is to be considered "a totally unsuitable tool for resolving international conflicts, as it is not worthy of the human person and his natural vocation to peace."
May the world leaders join Pope Francis' endeavor to entrench peace globally, establish world based on brotherhood with close reference to the encyclical "Fratelli tutti" which calls for building a peaceful world, with the contribution of all peoples and institutions, as well as with an emphatic confirmation of a 'no' to war and "no" to globalized indifference.
Images, Video or Audio
Images
Images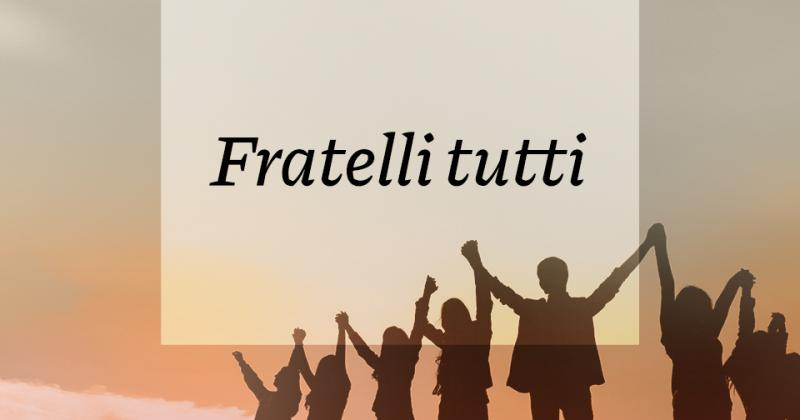 Source
By Munir Bayouk/  e.abouna.org