Jordanians, inspired by the genuine welcoming wordings of their Monarch Abdullah II, of their official representatives and of different Christians entities operating in Jordan and motivated by the friendly and rewarding relationship between Jordan and the Holy See, rejoice to have the privilege of hosting for the fourth time the head of the Holy See, the Messenger of Truth and the guardian of St. Peter's legacy.
At a time the entire Arab populations are striving to embrace and adopt truth and justice as a path to govern and to be governed. Jordanians, equipped with their culture of tolerance and coexistence, a culture that embraces diversity, a culture enriched through the contributions of Catholic educational institutions and pontifical missionary works, look forward to further consolidate their partnership with the Holy See.
Jordanians, confident with the realized and ongoing socioeconomic and political reforms, perceive themselves eligible and quite capable to adopt the path designed by HH which secures the common good and peace in society. Hence, Jordan, people and leadership firmly reject a social structure that silences the poor and the vulnerable and foremost appreciates and promotes what HH underlined in his Apostolic Exhortation and stated
Responsible citizenship is a virtue, and participation in political life is a moral obligation.
Today, the Jordanians celebrate to learn their course of action towards peace and development incorporates the principles advocated by His Holiness Pope Francis. Yes, the gradual however assured steps towards progress, which dismisses socio-political activity where spaces and power precede time and processes, distinguish the directions of Jordanian leadership which spared Jordan the painful destiny of other Arab states. Further Jordan prioritizes actions that generate new processes with people-building being the target while keeping an open eye on pockets of potential conflicts and investing the prevalent unity and solidarity among the Jordanians.
This said, Jordan, people and leadership, with great optimism anticipate the reconciling and realities unmasking spirit of His Holiness Pope Francis to reach and direct the Jordanian society towards facing their own realities and working towards reconciled diversity with it consolidating the great statement of His Holiness "The whole is greater than the part," the whole which generates greater good for the benefit of all Jordanians.
Your Holiness, with your unparalleled humility and love for the helpless, you occupied the hearts of millions world-wide. And today, with your grand advocacy of truth, Your Holiness transformed each Jordanian into a messenger of truth.
Images, Video or Audio
Images
Images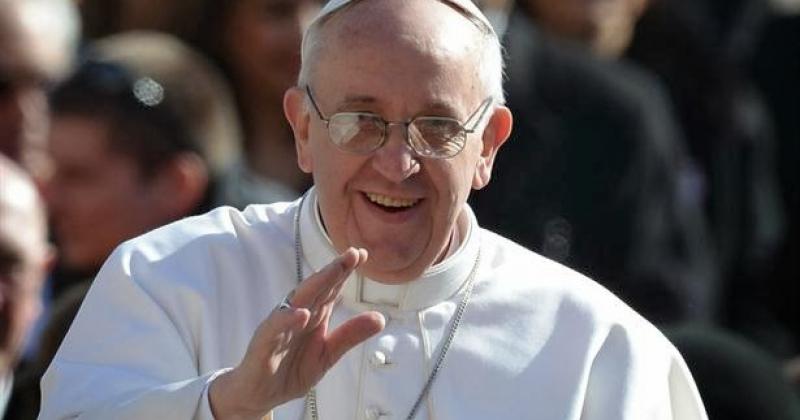 Source
Al Arab Alyawm daily