With the world celebrating Christmas, the birth of the Prince of Peace, the Catholic Center for Studies and Media (CCSM) in Jordan coveys heartfelt wishes to His Holiness Pope Francis, to Latin Patriarch of Jerusalem His Beatitude Pierbattista Pizzaballa, to Latin Patriarchal Vicar for Jordan Bishop Jamal Daibes, to all clerics and nuns, as well as to the entire humanity.

The birth of Lord Jesus Christ has turned darkness into great light. "The people who walked in darkness have seen a great light; upon those who lived in a land of gloom a light has shone. (Isaiah 9:1)
It is Christmas! This is a holy day with a glorious light shining in our world. Christmas is a story of extravagant love. God became man through the medium of birth and to a blessed young woman who had never known a man, namely Saint Mary. In Christmas, God appeared to humans in the shape of a Human where He lived with them and carried out miracles that manifest His sublime mercy. He died between two thieves, rose from the dead, and is alive today. It is time to gloriously proclaim Him throughout the years and throughout our entire life.
It is due time to invite the Lord of Peace to come again into our world for wherever there is war, wherever there is pain, wherever there is loneliness, wherever there is no hope, He will be the divine panacea for all the various scourges of life that humanity suffers from.
Actually, wherever there is boredom, wherever there is fear of failure, wherever there is temptation too strong to resist, wherever there is bitterness of heart, Lord Jesus comes with His proper healing.
The Holy Bible refers to birth of Lord Jesus by stating, "For to us a child is born, to us a son is given, and the government will be on his shoulder. And he will be called Wonderful Councilor, Mighty God, Everlasting Father, and Prince of Peace." (Isaiah 9:6)
In a world characterized by uncertain future which includes  wars, violence, starvation, unemployment, and among others, it is important in this regard to call on the Prince of Peace to reinstate peace in the hearts of peoples all over the world and to spread His nonpareil love so that all peoples would divert attention to performing whatever is good for humanity and would "beat their swords into plowshares, and their spears into pruning hooks; nation shall not lift up sword against nation, neither shall they learn war anymore." (Isaiah 2:4)
Lord Jesus Christ, Your birth is not merely a passing event in the history of Earth, it is rather the very major event marked by history. It is the event that changed the face of Earth and instilled hope in the hearts of the believers by presenting them with the divine Savior Who never fails anyone who seeks His help, whatever it is. He is the King of hearts and minds, the One Who has no equal.
With Christmas, grudge is wiped out, roses of love grow, fraternal feelings are reciprocated, and wars come to end.
Images, Video or Audio
Images
Images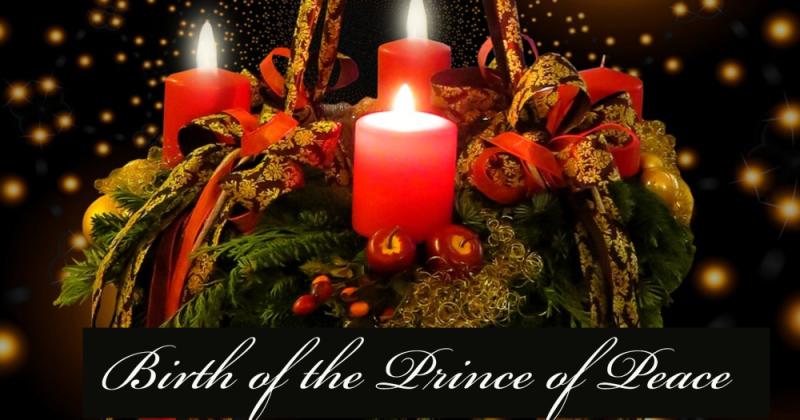 Source
By Munir Bayouk/ en.abouna.org