During Pope Francis' recitation of the Angelus prayer after Mass on the Solemnity of Christ the King in Asti and prayers for an end to wars on 20 November 2022, he made an impressive and abridged statement that sums up the world's current affairs. He said, "We are living a famine of peace."
This statement, though short, has great significance and implications on the diseases afflicting the world. It sums up all the disasters afflicting humanity in one word. It is  the absence of peace or rather the prevalence of  "wars"  whose ramifications undermine all walks of life causing food insufficiency, diseases, unemployment, falling economies, and endless social problems among others.
In his prayer for peace he called for thinking of the numerous places in the world which are scourged by war, while paying particular attention to Ukraine. He also urged young people, who are the hope of the future of their countries, to change the world with such a determination that would help establish a world enjoying stability while realizing dreams of peace. 
Apart from the war raging in Ukraine, a bird's eye view of the world affairs indicates the wars and  social violence have not ceased particularly in several Middle Eastern and in African countries where Christians, among others, are being systematically persecuted with blood welling the streets.
On November 27, 2022, Pope Francis appealed for the initiation of an Israeli-Palestinian dialogue. He expressed concern over the increase in violence and clashes taking place and called on authorities there to find ways to move dialogue forward to build mutual trust for a lasting peace.
As Christians are marking the Advent Season and getting ready to celebrate the birth of the Prince of Peace, Lord Jesus Christ on December 25, it is important to celebrate this divine and noble feast with prayers designed to establish peace in the world.  It is not any peace but the peace of Lord Jesus Christ who said, "Peace I leave with you; my peace I give you. I do not give to you as the world gives. Do not let your hearts be troubled and do not be afraid." (John 14:27)
Christmas celebrations are reminders that love and peace should prevail thus eliminating the darkness of hatred and war. The spirit of Christmas implies drawing close to the Prince of Peace and the application of His advice to restore peace and calm based on mutual respect among all peoples of the world.
Peace is the essence of the message of Christianity as Lord Jesus Christ came to bring His peace to the entire humanity. Lord Jesus Christ's Advent is always a great source of hope to all people. For centuries God's people stumbled in darkness. They were tormented and defeated by the evil that was all around them. Many know what it feels like to be surrounded by darkness as we struggle through disappointment, mistakes, failure and sin. It is hard to have hope, when all you can see is darkness.
May the world leaders heed the warning disseminated by Pope Francis by eliminating the threat of violence and wars while help shine the sun of peace and prosperity.
Images, Video or Audio
Images
Images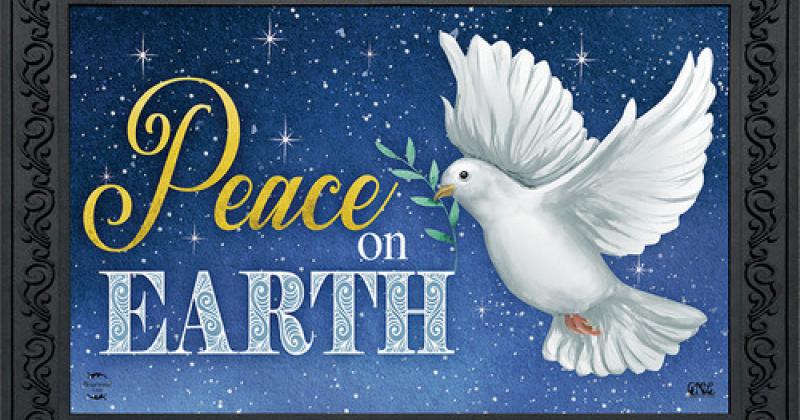 Source
By Munir Bayouk/ en.abouna.org