Our modern history brings about vivid images of long-term disasters that have befallen humanity, wreaked havoc, and produced unimaginable damage that requires very long time to heal. A bird's eye view of the heart-wrenching current world affairs wells eyes with tears and brands the future with bleak impressions which indicate that the current situation is seemingly irreversible.
With the world seemingly recovering from the impact of Corona pandemic, the damaging impact of this pandemic has left serious effects that are hard to reverse. The world countries undertook several harsh measures to confront the epidemic and to curtail the number of deaths and the infected. Several measures were adopted which involved economic, health and educational measures. The pandemic prompted people to reconsider several policies related to the necessity of maintain self-reliance, including those relevant to food security and its sustainability.  Among the most serious ramifications of the pandemic is the imposition of strict lockdowns. People had to be locked down in their homes for long hours and days under strict orders with movements assigned to a few hours designed to buy food and commodities while violations were firmly punished. The instructions were, "Stay Home because the danger is lurking at your doorsteps."
The strict instructions simply ordered people to stay home because the unseen deadly danger of the disease was everywhere with prospects of inflicting serious and unimaginable effect of health that has diverse effect on every walk of life. In other words staying home was the key to averting the disease that ruins health and could cause death.
On the other hand, the world has been afflicted by titanic disasters with nature getting angry and spewing out its rage in the form of bloody earthquakes that turned life topsy-turvy. People at one point felt that their homes were shaking; and while buildings collapsed, thousands of people lost their lives under the rubble. The strict message addressed to the people in this regard is "leave your homes to save your lives." It is a strict message to leave their homes because death in this case is lurking within the walls of houses and buildings.
In the case of the corona pandemic people were strictly instructed to stay in their in their homes with fear residing in their hearts and minds as the deadly virus lurked at their doorsteps. While in the case of the  earthquakes that struck Turkey and Syria, people were instructed to leave their homes and go astray unaware of the future that awaits them because death was lurking within their homes as well as in every nook and granny.
The question that arises is where to go? In the first case implying the corona pandemic people were instructed to stay in their homes,  while in the second case which involves earthquakes people were instructed to leave home to save your lives? This situation is perplexing and confusing. With people having dazzling views about what to do and where to go with one instruction ordering them once to stay home and others instructing them to leave their homes instantly, so where to go and what to do? The answer is found in the Holy Bible which implies that the only safe place is where Lord Jesus is as He guarantees salvation and mercy. This is the safest place that people can find in times of pandemics and earthquakes as well as in every debacle that befalls humanity. This question is where to hide? The answer is found in several Biblical verses among which is "You are my hiding place; You will protect me from trouble and surround me with songs of deliverance. (Psalm 32:7) Furthermore, Lord Jesus said, "Come to me, all you who are weary and burdened, and I will give you rest." (Matthew 11:28)
It is definite that  "the Lord is my light and my salvation whom shall I fear? The Lord is the stronghold of my life of whom shall I be afraid? (Psalm 27:1)
Images, Video or Audio
Images
Images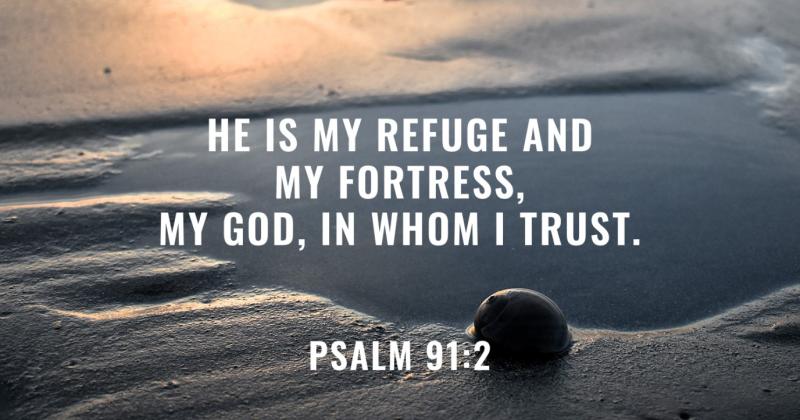 Source
By Munir Bayouk/ en.abouna.org