"Crime and Punishment" is the title of a renowned novel written by excelling Russian novelist Dostoevsky in 1866 which  marks an immersion in the human psyche. It was translated into several languages in light of the novelist's analysis of the psychology of the one who commits a crime while living in fear and panic, until the time comes when one confesses the committed crime to the security authorities to a receive a sentence of hard labor.
The events of the novel impinged on my mind while reading an analysis report issued by the Public Security Department about violence in our honorable Jordanian society. However, bypassing the violent incidents taking place in universities or on the streets--which have also become worrying due to the speed of clans' members support for their "heroic" sons, whether they are oppressive or being oppressed--the numbers of crime and suicide incidents in 2022 are very disturbing, or rather sounding alarm bells that are resonating in our honorable society.
Last year, 119 people were the victims of crime whether committed at home, at work, or elsewhere. On the other hand, there are more than 137 cases of suicide.  Brothers, we are not talking about numbers, it is rather about souls or rather human lives that have fallen victim to murder and crime we hear about on daily bases.
What has happened which effected changes in our society with such a speed?
There are, of course, several reasons. So while the economic hardships which many people go through do not take the lead, there is violence for moral reasons which we used to refer to in the past as honor killings. Yet, honest people refuse to condone crime. There is a lack of proper religious education that views human life as a sacred matter, at a time when religions call for respect for human dignity, life, and freedoms.
While viewing reality, I believe that the problem, in addition to the aforementioned reason, may be attributed to two reasons. The first one is relevant to media that shows violence as a normal issue. In addition to the news relevant to violence, there are films on violence that international channels such as Netflix and others inundate us with. They are among the most dangerous things that influence people--especially In the stages of childhood-- as most of the films are violent revealing cheap blood flowing, while the "hero" conducts a simple killing operation, then takes a shower and eats dinner comfortably. Furthermore, in addition to movies, there are violent electronic games to which youngsters are addicted to so that this becomes with the passage of time a normal and daily culture.
As for the second reason, it is attributed to drugs that have spread in our society in a terrifying manner. I participated several times in seminars and workshops at the Drug Enforcement Administration, and I found in the relevant museum how the evil human mind "creates" methods to smuggle drugs in every possible way that do not occur to the mind of a healthy person. Imagine smuggling inside the skin of sheep after the smugglers skins it and then paste it with narcotic pills. There are relevant samples that make a person view members of one's household as enemies, so it is easy for one to kill them in cold blood.
I greet the efforts exerted by the security apparatuses in dealing with cases of violence. I also greet the Public Security Department as I participated a few days ago in the security encounter titled, "No to Community Violence". But events make us realize now rather than tomorrow that this matter has been disturbing us as it is impossible to accept something already taking place. Human life is threatened, and we must protect it by drawing up a major national strategy that calls for respecting human life, and renouncing the killing of others through the various forms of crime, including committing suicide which echoes the fifth commandment , "Thou shalt not kill."
Images, Video or Audio
Images
Images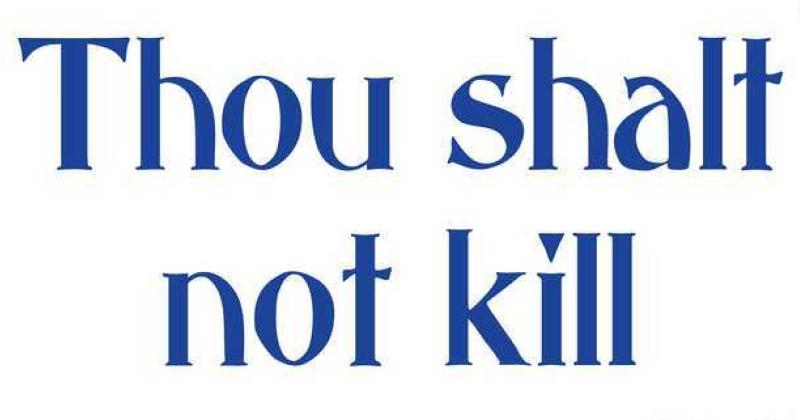 Source
By Fr. Dr. Rif'at Bader