The 22nd of March 2023 marked the World Water Day (WWD). It is an annual observance that celebrates this primary need for potable water and raises awareness, while bearing in mind that some two billion people are living without access to safe water.
Speaking during the weekly General Audience on Wednesday March 22, 2023 while observing the WWD, the Pope recalled the words of St. Francis of Assisi' in his ode to creation, Laudato sì: "Praised be you, my Lord, through Sister Water, who is very useful and humble and precious and chaste."
Stressing that in these simple words "we feel the beauty of creation and the awareness of the challenges involved in caring for it," he said:  "Water must never be the object of waste or abuse, or provide the grounds for war, but must be preserved for our benefit and that of future generations."
His Holiness the Pope never misses an opportunity to draw attention to the dire situation awaiting the world if exigent, precipitous, and momentous actions are not taken to heal this chronic problem, namely fresh water shortages that is prone to drift countries into endless wars.
On March 22, 2022 the Pope said that "spending money on weapons is an outrage that sullies humanity and takes resources away from the things people need to live."
The Pope unveiled in this regard the needed panacea when he added, "Why not rather join our forces and resources to fight together the real battles of civilization: the fight against hunger and thirst; the fight against disease and epidemics; the fight against poverty and slavery of today. Why?"
Actually, he provides the panacea to all the chronic ills of humanity by calling for staging battles against hunger, thirst, diseases, epidemics, and slavery. The first step needed in this regard is to stop wars and divert arms race expenditures to solving the chronic world ailments. The Pope summed up all the ills of humanity which also include thirst or rather lack of access to potable water.
Based on Pope Francis' valuable views, it is incumbent on world leaders to exigently take relevant measures in this direction as the world is on the brink of a precipice with reports indicating that approximately one out of every four people in the world do not have a reliable source of safe water, and some 800 children under five years old die every day from diseases linked to poor sanitation, poor hygiene or unsafe drinking water.
On the other hand, press reports indicate that thousands of people in Somalia are benefiting from access to clean water courtesy of the overseas development agency of the Catholic Bishops of Ireland, Trócaire, amid prolonged drought in the Horn of the African nation. According to a report issued on the occasion of World Water Day (WWD), Trócaire officials underline the need for clean water especially in the camps of the Internally Displaced People in the country.
On this year's WWD, Trócaire reports that "it is proud to have reached 74,424 individuals in Somalia with safe drinking water and hygiene education."
Apart from the urgent need to ensure the availability of potable water, people also need a different kind of water, namely "the water of eternal life."
Jesus said, "But whoever drinks of the water that I will give him shall never thirst; but the water that I will give him will become in him a well of water springing up to eternal life." (John 4:14) He also said, "Whoever believes in me… rivers of living water will flow from within them." (John 7:38)
This explicitly indicates that the world also needs this kind of water of life, where people and nations--while considering the noble teachings of Lord Jesus Christ--may work hand-in-hand in the quest of keeping all global ills at bay by ensuring global peace and prosperity as well as solving problems relevant to shortages of potable water.
Images, Video or Audio
Images
Images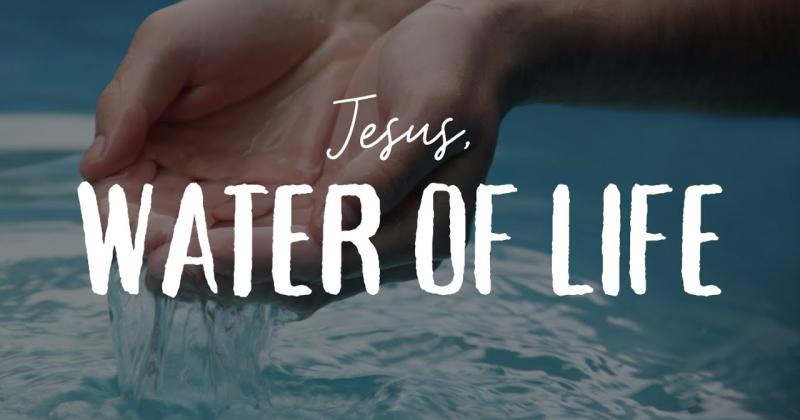 Source
By Munir Bayouk/ en.abouna.org