Pope Francis has undertaken a unique trip to two African countries suffering from instability and rampant violence at a time when the entire world looks on carelessly, while being embroiled with other global issues and without making any move that would salvage the innocent African people who lose their lives in endless disputes.
Pope's visit to the two African nations, namely the Democratic Republic of Congo (DRC) and South Sudan, is not a routine trip but rather "a mission of peace" designed to spread a message of love, common living, and harmony in both countries that are plagued by a spate of violence and instability. It is rather a message of unity and reconciliation commensurate with Lord Jesus' message of peace which states, "Blessed are the peacemakers, for they will be called children of God." (Matthew 5:9)
The Pope's visit was intended to comfort the suffering African peoples, to strengthen their faith, as well as to encourage them to address peace and be peacemakers. Cardinal Secretary of State Pietro Parolin said on the eve of this trip that the Pontiff was flying to Africa as a "pilgrim of peace and reconciliation."
On the second day of his Apostolic Journey to the DRC, the Pope's words reverberated everywhere in the world while he celebrated a Holy Mass for more than a million people at Ndolo Airport in Kinshasa, when he said, "Lay down your arms, embrace mercy, and be missionaries of peace." These are the key words that serve all the time for the entrenchment of peace, love, harmony, and common living not only in the African continuant but rather in the entire world. He added that with Lord Jesus "evil never wins; evil never has the last word. Those who belong to Jesus, must never yield to sorrow nor permit resignation and fatalism to take hold of them."
Apostolic Nuncio to the DRC Archbishop Ettore Balestrero also made an outstanding statement which touches on the gist of Pope Francis' apostolic visit to the DRC by saying, "Pope Francis' visit to the DR Congo is aimed at transforming a 'river of hatred and violence into an ocean of justice and reconciliation'." These words firmly reflect the divine message of Pope Francis, the descendent of St. Peter, which would turn hatred into love and war into everlasting peace.
Pope brings hope to South Sudanese saying, "May hope and peace dwell in South Sudan"
The visit of Pope Francis to South Sudan has also instilled hope and provided assurances for a bright future to the youngest nation on Earth. He visits South Sudan with a message of unity and peace, which are vital to a country split between tribal loyalties in region that has been at war for years.
Upon arrival in South Sudan, in the company of the archbishop of Canterbury and the moderator of the General Assembly of the Church of Scotland, Pope Francis addressed the nation's authorities, civil society and diplomatic corps at the Presidential Palace of Juba during which he issued an appeal for peace and reminded those in power that their purpose is to serve the community. He also reminded them that he has come "as a pilgrim of reconciliation, in the hope of accompanying you on your journey of peace."
Decrying the fact that the years of war and conflict seem never to end and noting that lives were lost in bitter clashes, the Pope said, "We undertook this ecumenical pilgrimage of peace after hearing the plea of an entire people that, with great dignity, weeps for the violence it endures, its persistent lack of security, its poverty and the natural disasters that it has experienced."
His Holiness Pope Francis made a blunt charge to the warring political leaders urging them to abandon violence and become peacemakers. He said, "History itself will remember you if you work for the benefit of this people that you have been called to serve," the pope said. "Future generations will either venerate your names or cancel their memory, based on what you do now," he added.
The Pope's words will continue to reverberate in South Sudan and elsewhere in the world with a divine plea so that all the warring parties would  "beat their swords into plowshares and their spears into pruning hook, nation shall not lift up sword against nation, neither shall they learn war anymore." (Isaiah 2:4)
Among the early achievements and the fruits reaped at the outset of the visit is South Sudan President Salva Kiir reiterating an announcement made on the eve of the Holy Father's ecumenical pilgrimage of peace to South Sudan. He said, "In honor of the Holy Father Pope Francis' historic visit to our country, and our declaration of 2023 as the year of Peace and Reconciliation, I am officially announcing the lifting of the suspension of the Rome Peace talks with the Holdout Groups."
He described the Pope's presence as a "historic milestone" and expressed his deep gratitude for the visit that "will leave a positive impact on our national conscience and peace in our country." He added, "This historic visit of these global Christian leaders must compel us to engage in deep thinking about our recent history, especially on how it relates to the noble task of peace consolidation and the important projects of reconciliation and forgiveness among our people."
Pope Francis' final words of farewell to South Sudan at the conclusion of the Holy Mass he celebrated on February 5, state: "May hope and peace dwell in South Sudan." Upon his departure, he said," You are in my heart, you are in our hearts, and you are in the hearts of Christians around the world! Never lose hope. And lose no opportunity to build peace."
Pope Francis' visit to South Sudan is historic as it helps rejuvenate peace talks, instills peace in this troubled nation, and keeps the spirit of divine peace hovering over South Sudan. The South Sudan leadership will definitely take advantage of this nonpareil opportunity and nail down permanent peace, a peace that turns South Sudan into an orchard with a fruition of harmony while being free from conflicts with people jointly raising their hand in gratitude to the Prince of Peace, Lord Jesus Christ, and in appreciation to the Pope of Peace, His Holiness Pope Francis, who has not left a stone unturned in his quest for permanent peace in troubled South Sudan, in the African continent, and in the world at large.
It is important in this regard to fast-track the peace talks leading to the attainment of peace talks that would snowball into a process that hammers down a genuine and permanent peace for the people of South Sudan so that they would divert attention to building their country and restoring perpetual peace.
May the God of hope fill you with all joy and peace as you trust in Him, so that you may overflow with hope by the power of the Holy Spirit." (Romans 15:13)
Images, Video or Audio
Images
Images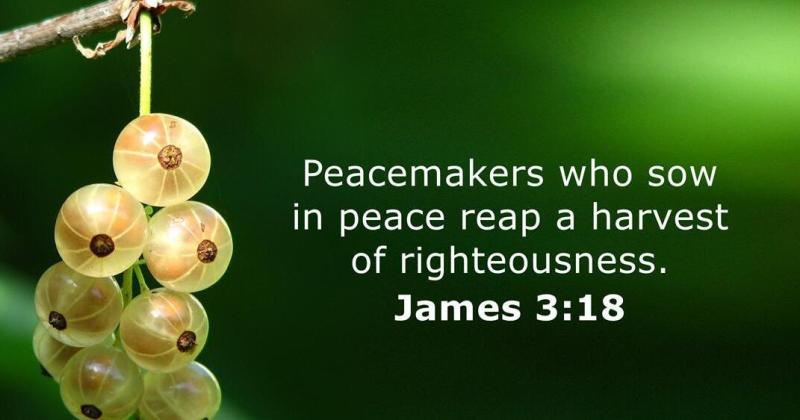 Source
By Munir Bayouk/ en.abouna.org