The Pope's health is under the spotlight on principle. Gone are the days when any ailment suffered by a Pope, even if it was serious, was denied or played down because the Vatican's white-clad resident closed himself away in his apartments; although today, much of the Pope's daily life is spent under the spotlight, whenever any meeting or event is cancelled, alarm bells start to ring and rumours of all kinds begin to spread. So how is the Pope? He was meant to visit Rome's "Agostino Gemelli" hospital yesterday afternoon to celebrate mass out in the open, under the scorching sun, at the hottest hour of the day; the Popemobile was ready to go but in the end he didn't show up.
This is not the first time it has happened and this has led to mounting speculation and questions being asked. Fr. Federico Lombardi informed that meetings scheduled for today and tomorrow would go ahead as planned – including the mass celebration in St. Peter's Square for the feast of Peter and Paul, the patron saints of Rome. He added that there is "no cause for concern over the Pope's health." It makes sense, for had the Pope been seriously ill he wouldn't have stayed in the Vatican but would have been taken to the Gemelli hospital quick fast. As a patient.
It is worth remembering that Pope Francis – unlike his immediate predecessors who may have had the symptoms of a cold or felt tired or unwell but no one was ever informed of this – celebrates mass every morning in St. Martha's House with 50 or so faithful and the Vatican Television Centre camera is on throughout. Practically his every move is monitored on a daily basis.
It is the start of the summer and Francis is certainly tired: the year that has just gone by was not intense, it was a tour de force of audiences, meetings, messages, celebrations and trips that would have worn anyone out (to get an idea of just how exhausting his lifestyle is, all one needs to do is ask the collaborators who have to accompany him on his visits to local parishes, for example). His upcoming commitments, from the meetings on Curia reform to his visit to Korea in mid-August – the country's hottest and most humid season – will be no walk in the park. What is more, Francis never goes on holiday. Francis' packed agenda is that of a pastor who, oblivious of his age, gives his work his all. He is unable to say "no" to those who want to meet him or invite him. Sometimes, however, his body gives him a nudge and reminds him he is no longer the 30-year-old man he once was.
Images, Video or Audio
Images
Images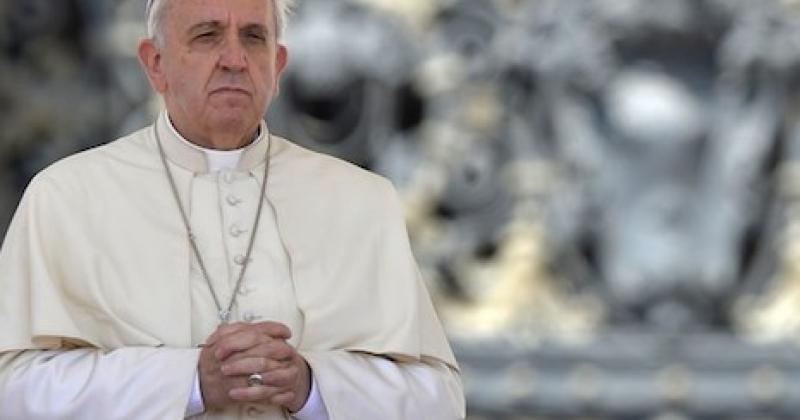 Source
By Andrea Tornielli