October 3, 2021 will be a day to remember. It is a day when a document that heals our wounded humanity was signed.
Press reports have indicated that during the meeting 'Faith and Science: Towards Cop26' held in the Vatican on Monday, October 3, Pope Francis along with scientists and religious leaders signed a document which calls for the world to achieve net-zero carbon emissions as soon as possible, to reduce its own emissions, and to finance emission reductions by poorer nations.
With the signing of this document by global scientists and religious leaders, the  world will heave a sigh of relief because this marks the start of efforts designed to set the world on a right track with regards to the rapidly deteriorating climate situation which adversely affects all walks of life. It, furthermore, serves as a reminder to world leaders and environment specialists that a time has come to take serious action in this regard.
This joint document contained the term, "We have inherited a garden: we must not leave a desert to our children." This very appeal lucidly spells out the fact that there are serious, yet inevitable challenges that threaten our beautiful common home, such challenges which can be avoided or rather completely scrapped through concerted efforts.
With the document calling for a framework of hope and courage, it is important to point out that climate change poses a grave threat to humanity. In other words, let us ring the alarm bell after having been aware of the fact that the fast deterioration of nature is very serious and that it ought to be reversed. The destructive impacts of climate change, like droughts, floods and severe storms, are the primary culprits behind decreased farming output and rising hunger worldwide.
It is important in this regard to favor a transition to clean energy; adopt sustainable land use practices; transform food systems to become environment-friendly; end hunger; and to promote sustainable lifestyles and patterns of consumption and production, according to the document.
Undertaking practical and exigent measures to protect our common home will be a favor that the future generations who will be appreciative. It is an opportunity that should never be missed because if the constant deterioration in climate continues then starvation seems to be ineluctable which will shove the world into an era of instability leading to further violence, wars, crimes and insecurity.
It is also remarkable to recall that His Holiness Pope Francis signed on May 24, 2015, his landmark encyclical, namely Laudato Si" which is meant  to consider that "our future on this planet will be determined by how we treat all of nature, including our fellow human beings.'' The encyclical addresses as well how the treatment of the environment today will affect the world tomorrow, and beyond.
"Laudati Si' focuses on a number of important themes. It renews relationships with God, with one another, and with the created world. When God created the world and entrusted it to us as a gift, He gave us the responsibility to care for and protect it and all people, who are part of creation as well as protecting human dignity.
In the wake of the signing of this document, relevant reports have leaked indicating that the United Kingdom will host the 26th UN Climate Change Conference of the Parties in Glasgow on November 1-12, 2021. The COP26 summit will bring parties together to accelerate action towards the goals of the Paris Agreement and the UN Framework Convention on Climate Change. At this time, faith leaders and scientists will be meeting with the Pope and will push for heightened environmental awareness ahead of the COP26 Summit in Glasgow, Scotland this November. Reacting to the upcoming conference, British ambassador to the Holy See Christopher Trott said, "We are extremely honored to have Pope Francis' participation and support in appealing to protect the planet and in decrying harming the environment.
May the upcoming 26th UN Climate Change Conference of the Parties to be held in Glasgow provide a tangible opportunity to nail down practical measures that would save the world for the dangers lurking around the corner.
Images, Video or Audio
Images
Images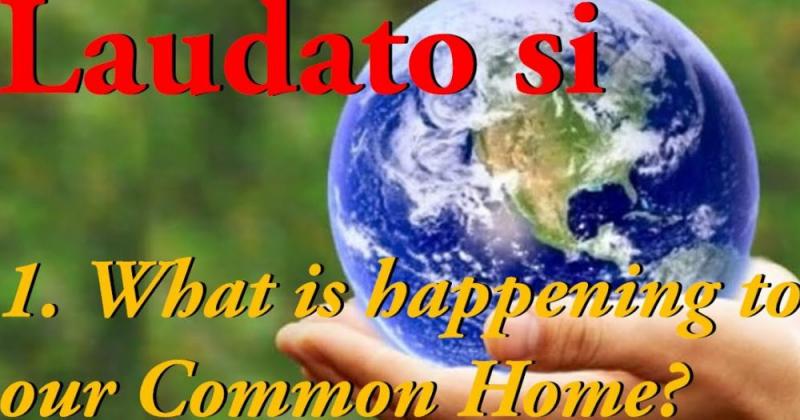 Source
By Munir Bayouk/ en.abouna.org