In our modern time horrible and incredible events take place that hold one's breath and confuse one's mind causing perplexity and confusion. Yet, what happened in Beirut on August 4, 2020 at 6:07pm marks the most tragic event that ever takes place in our modern time.
On this day and at this particular time, the hands of the clock stopped moving, as if time stopped at this point leaving people's mouths agape with incredulity and marking the start of compounded tribulations. It is an abysmal event that dropped Lebanon further into the abyss of bleak darkness and confused future.
On this day civilization faded away and Lebanon descended further into the abyss. Lebanon, which was once the destination of people who seek quality education in its renowned universities and the target of tourists who seek to visit a piece of land with charming beauty on Earth, have refrained from doing so. It is rather a regrettable situation that needs divine interference and healing. The twin explosion at the Port of Beirut is still an open wound awaiting healing, as it is associated with Lebanon's suffering from economic, political, social and institutional crises.
What restored some hope and confidence is that several Christian institutions rushed to help Lebanon with Caritas as well as CNEWA  and St. Vincent de Paul Society,  among others, have been tirelessly working to help destitute families rebuild their houses and maintain their dignity by keeping a roof over their heads. 
The Christian charities have been striving to alleviate the suffering of the people by further expanding the distribution of food, medical care, and funding for the reconstruction of damaged housing. Caritas, has so far contributed to the renovation of 1,500 houses, and this process continue unabated.
The devastation caused by the double explosion, resulted in over 214 victims, 6,500 injured and 300,000 people left homeless. About 70,000 Lebanese lost their jobs due to causes related to the deflagration; 73,000 apartments have been damaged, in addition to 9,200 buildings, 163 schools and educational centers have been affected, along with 106 health facilities, including six hospitals and 20 clinics.
Under such harsh circumstances, people's faith never faded as it rather emerged even stronger despite the fact that they lost everything including homes, schools, families and personal property. They have lost everything except their faith in Lord Jesus Who will never fail them.
"I am the resurrection and the life. He who believes in me will live, even though he dies…"
Lord Jesus promised helping those who are weary. "Come to me, all you who are weary and burdened, and I will give you rest. Take my yoke upon you and learn from me, for I am gentle and humble in heart, and you will find rest for your souls. For my yoke is easy and my burden is light." (Matthew 11:28-30)
Lord Jesus who performed more than 40 miracles--including healing the sick, changing the natural elements of nature and even raising people from the dead--is capable of resuscitating Lebanon and restoring prestigious life to its people.
In John chapter 11, the Holy Bible tells about  Lazarus, one of Jesus Christ's closest friends, fell ill, and his sisters sent a message to Lord Jesus,  saying, "Lord, the one you love is sick." When Jesus heard the news, he waited two days before going to see Lazarus. By the time Jesus traveled to Lazarus' home, he had already died and was buried in the tomb. Martha ran up to Jesus and greeted him. "Lord," she said, "if you had been here, my brother would not have died." Then Jesus said these crucial words, "I am the resurrection and the life. He who believes in me will live, even though he dies; and whoever lives and believes in me will never die."
As Lord Jesus, the Resurrection and the Life, raised people from the dead He will definitely resuscitate Lebanon and restore dignified life to its faithful people.
Images, Video or Audio
Images
Images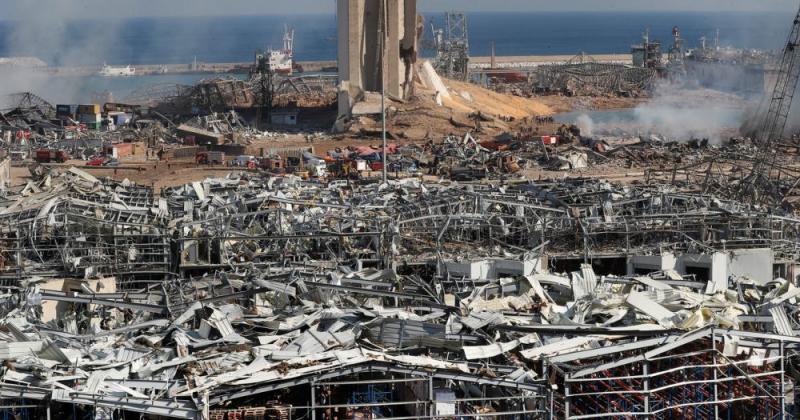 Source
By Munir Bayouk/ en.abouna.org