Christian unity has all the time been a target. Over the past decades efforts were exerted and numerous meetings were held in order to ensure the restoration of Christian unity, but to no avail.
Since the start of his pontificate, His Holiness Pope Francis has left no stone unturned in his assiduous efforts designed to restore Christian unity and to cast its divine and beautiful effulgence upon the face of world.
In this regard, Pope Francis has recently held two key meetings with Christian delegations in which the focus of attention was Christian unity. The first meeting was on June 25 with representatives of the Lutheran World Federation during which he encouraged Lutherans and Catholics to continue to tread the path from conflict to communion.
During the meeting, the Pope recalled that Catholics and Lutherans came together in 1980 "to recognize our common faith expressed in the text, which focuses on 'one body, one baptism, and one God'." He also urged everyone to continue "with passion on our journey from conflict to communion," as Catholics and Lutherans explore the "close bonds united Church, ministry, and the Eucharist." 
Furthermore, the Pope met on June 28, 2021 with a delegation from the Ecumenical Patriarchate in Rome for the feast of Saints Peter and Paul. He asked, "Could we not begin a new phase of relations between our Churches, marked by walking more closely together, by desiring to take real steps forward, by becoming more willing to be truly responsible for one another?"
The Pope asserted during the meetings that "the witness of growing communion between us Christians will also be a sign of hope for many men and women, who will feel encouraged to promote a more universal fraternity and a reconciliation capable of healing past wrongs. This is the only way to the dawn of a future of peace. A fine prophetic sign would be closer cooperation between Orthodox and Catholics in the dialogue with other religious traditions, an area in which I know you, dear Eminence Emmanuel, are very much involved."
On January 20, 2021 Pope Francis reflected on Lord Jesus' invitation to overcome discord and sow reconciliation. By reminding Christians that "unity is achieved only with the grace of God, and not through our own force of will" and recalled the relevant Holy Bible's verse, "That they may all be one." (John 17:21).
This position expressed by the Pope, reflects his ardent desire to bring about Christian unity as soon as possible since it serves as a means to shove Christians out of suffering and persecution being experienced against them in various parts of the world.
Recalling Pope's statement that "the Lord asks us for unity; our world, torn apart by all too many divisions that affect the most vulnerable, begs for unity," it us is important to note that Pope Francis and Patriarch Kirill, patriarch of the Russian Orthodox Church, met in February 2016,  where they issued the Joint Declaration known as the Havana Declaration which contained a  joint call the re-establishment of Christian unity between the two Churches. Furthermore, in 2014, Ecumenical Patriarch Bartholomew and His Holiness Pope Francis signed a Joint Declaration affirming their commitment to seek unity between their respective ecclesial bodies.
This is the optimum time to restore the brightness of Christian unity, particularly at the current time of difficulties and hardships which the Christians are encountering. With the Catholic Church's firm determination in the direction of cementing Christian  unity, it is to be admitted that the urgency of its attainment is not a matter of courtesy, but rather a duty or rather an exigent need. Actuallythe Pontiff exploited every occasion to suggest restarting the dialogue among the sister Churches with full communion as the final goal.
We pray for Christian unity saying, "Eternal Father, we praise you for sending Lord Jesus to be one of us and to save us. Look upon your people with mercy, for we are divided in so many ways, and give us the Spirit of Jesus to make us one in love. We ask this gift, loving Father, through Jesus Christ our Lord. Amen.
Images, Video or Audio
Images
Images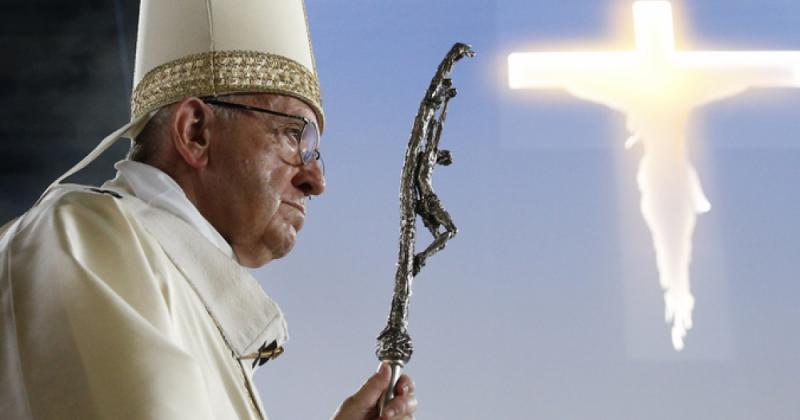 Source
By Munir Bayouk/ en.abouna.org