The date December 25 is not like any date. This very day celebrated every year is not like any other day. It is a day which marks bringing about a radical change in the course of life in Earth. It is the birth of the Savior in Bethlehem whose name is Emmanuel, which means "God is with us."
This day marks the birth of the incarnated Word of God as stipulated in the Holy Bible, "In the beginning was the Word, and the Word was with God, and the Word was God.  He was with God in the beginning.  Through him all things were made; without him nothing was made that has been made. In him was life, and that life was the light of all mankind." (John 1:1-4)
Blessed Mary  gave birth to her child, Lord Jesus Christ. She wrapped Him snugly in strips of cloth and laid Him in a manger, because there was no lodging available for them. The manger undoubtedly emphasizes the humility of Jesus. The King of kings was  not born in a palace, where He might have been laid in a gilded cradle. He was not even born in a home, as most children were in that day. He entered this world in humility, or rather in humiliation.
The birth of Lord Jesus Christ replaces fear with hope, courage, as it opens all doors towards  a flowery world full of promises and assurances for a better life.
The Holy Bible says: "And the angel said to them, 'Fear not, for behold, I bring you good news of great joy that will be for all the people. For unto you is born this day in the city of David a Savior, who is Christ the Lord'." (Luke 2:10-11)
The birth of Lord Jesus reflects divine mercy and love. It is a nonpareil event in the history of life on Earth, since the beginning of life till any time in the future. Jesus came to our world to give Himself as a sacrifice for all peoples so that we could escape hell and join Him in the Kingdom of God. This plan was announced at the beginning of human history as it was signed by God in the sacrifice of Abraham by pointing to Mount Moriah where Jesus' sacrifice would be provided.  Then, the Passover sacrifice was a sign pointing to the day of the year when Jesus would be sacrificed.  Further details were predicted in various prophecies in the Old Testament.
On this day, we definitely celebrate the birth of the Savior of humanity, the Lord of the lords, and the Mater of the universe. He is the maker of everything, the hope of distressed, as well as the healer of all agonies and diseases.
Merry Christmas and happy returns of the day.
Images, Video or Audio
Images
Images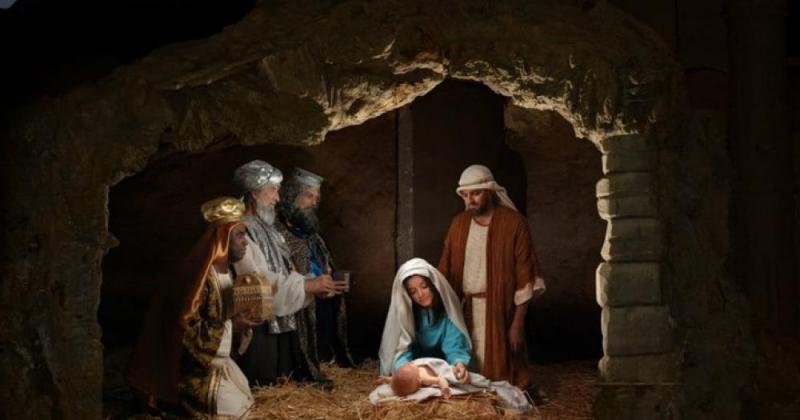 Source
By Munir Bayouk/ en.abouna.org