The day July 26, 2016 marks the 5th anniversary of the martyrdom of Fr. Jacques Hamel who was brutally slain while celebrating Holy Mass and pointing his testimony for Lord Jesus when two armed gunmen stormed his church in Saint-Etienne-du-Rouvray in Normandy. In the attack Fr. Hamel's throat was slit and the attackers were identified as extremists.
Fr. Hamel was martyred in cold blood while he was holding the Holy Communion. He was martyred while he was praying for global peace, harmony, and common living.  After he was struck by the knife, Fr. Hamel tried to push away the assailants with his feet. He said, "Go away, Satan". He repeatedly said this but never waived his trust in the Lord. His martyrdom indicates that terrorism should not impart fear nor wreak havoc since the Almighty Lord never fails the believers. Lord Jesus said, "I have told you these things, so that in me you may have peace. In this world you will have trouble. But take heart! I have overcome the world." (John: 16:33)
                                  What does martyrdom mean?
In early Christianity, the apostles were "witnesses" of what they observed in the life of Christ, as well as of what they had learned from His teachings. So, as Christian witnesses, they were exposed to grave dangers, including suffering the ultimate penalty for their convictions. They were often asked to deny what they had witnessed or face execution. From this stage, "martyr" came to refer to a person who would willingly be put to death rather than deny the faith. Eventually, the term "martyr" was applied exclusively to those who died for their faith.
Modern Christians are also witnesses of what they observed. Among those martyred were the 20 Christian Egyptians who were beheaded in Libya by ISIS militants in 2015. They were poor Egyptians who risked their lives to find work in the lawless chaos of Libya.
It was noticed that these martyrs, at the moment of their grisly execution, repeated 'Lord Jesus Christ'. The name of Jesus was the last word on their lips. Despite their execution, they celebrated their victory having the name of Lord Jesus on their lips which was the seal of their martyrdom.
                                        "Violence breeds mercy"
People keep repeating the term that "violence breeds violence". This has been the norm of life all the time. But in Christianity, it is not the case as "violence breeds mercy". This view is corroborated by the attempt on the life of St. Pope John Paul II.
The attempted assassination of Pope John Paul II took place on Wednesday, May 13, 1981, in St. Peter's Square in Vatican City. The Pope was shot four times and wounded by Mehmet Ali Ağca while he was entering the square. Ağca was apprehended and later sentenced to life in prison by an Italian court. Later, the Pope forgave him and he was pardoned as well by Italian President  Carlo Azeglio Ciampi at the Pope's request. He was later deported to Turkey in June 2000.
St. Pope John Paul II acted in accordance with teachings of the Lord which says, "You have heard that it was said, 'Love your neighbor and hate your enemy.' But I tell you, love your enemies and pray for those who persecute you, that you may be children of your Father in Heaven." (Matthew 5:43)
In the midst of reports reflecting violence, what is needed at the moment is to adopt policies leading to the attainment of common living, brotherhood, and equality.
On February 4, 2019 Pope Francis and Grand Imam of Al-Azhar Ahmed el-Tayeb, signed in Abu Dhabi a historic declaration of peace, freedom, women's rights, namely, "The Document on Human Fraternity for World Peace and Living Together".
The declaration declares the adoption of a culture of dialogue; calls for working strenuously to spread the culture of tolerance and of living together in peace; as well as maps out steps that need to be taken into consideration to eliminate persecution and violence.
Once applied, this document serves as a guide that helps lead to the attainment of inter-communal global peace, prosperity, common living and brotherly relations among all people.
May the souls of the martyrs, who sacrificed their lives on the altar of love for humanity and peace for the entire world, serve a beacon leading humanity towards common living, equality, and harmony.
Images, Video or Audio
Images
Images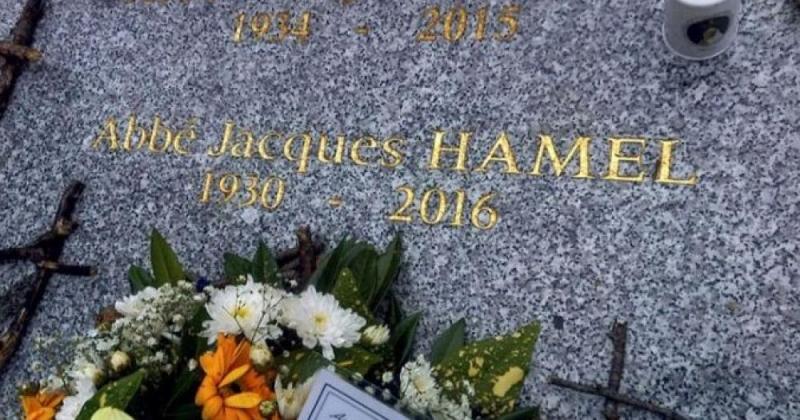 Source
By Munir Bayouk/ en.abouna.org :